Where People Gather To Have FUN With Their Dogs !
TURNS N WRAPS is a privately owned facility located in Chino Valley, AZ, offering Agility Classes at all levels and hosting 7 NADAC Trials.                         NEWS FLASH in 2017 we are offering 8 TRIALS!
turnsnwraps@gmail.com   928-636-1267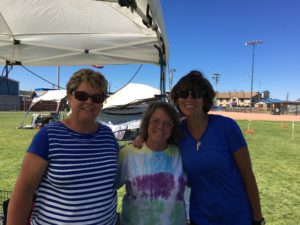 I am so proud of two of my students!!
Judge Murrelet Halterman at our July, 2016 Williams trial, who has judge for us 3 times in the last year, honored two of my students as "Most Improved Handlers"                
Darla Cassidy and Karen Russell.              
Congratulation girls.
BE SURE TO LOOK AT TRIAL HIGHLIGHTS
Mark your CALENDAR  for our 2017 Trials
Mark these dates on you calendars!!!!
2017 Turns N Wraps Calendar
Feb. 4 – 5    Phoenix, AZ    Craig Conrod
March 18 – 19  Prescott, AZ  Nick Sparks
April  22 – 23  Prescott, AZ   Dwayne Bonker 
May 6 – 7  Prescott, AZ  Sunny Williams
July  15 – 16  Williams, AZ   Robin Carberry
Sept 1 – 2 –  3   Prescott, AZ   Janet Ooms                              On Friday night Ms Ooms with be offering a seminar.  Look for details closer to Labor Day 2017  
Oct. 7 – 8 PRESCOTT,  AZ,  Roger Coor
Nov.  4– 5  Phoenix, AZ  Ron Young